SprutCAM is CAD/CAM software with a streamlined workflow and comprehensive functionality. Compatible with any CNC machine: 3/4 and 5 axis milling machine, Lathe, Turning center, Swiss Lathe, Multitasking, EDM. The tool path calculation is performed taking into account the complete machine kinematics and limitations, including collision avoidance and control of axis limits.
Rotary milling programming
Milling with 4th axis. Production of augers, blades, sprockets, balusters and snails.
SprutCAM has roughing strategies for quick removal and finishing of materials with the quality required for surface in continuous 4-axis machining.
All 3-axis toolpath strategies are available for 4-axis indexed machining.
Collision control during toolpath calculation
SprutCAM takes the actual kinematic limitations of the machine into account for the initial toolpath calculation. There is no need for post-processing and separate simulation for collision control and axis limits.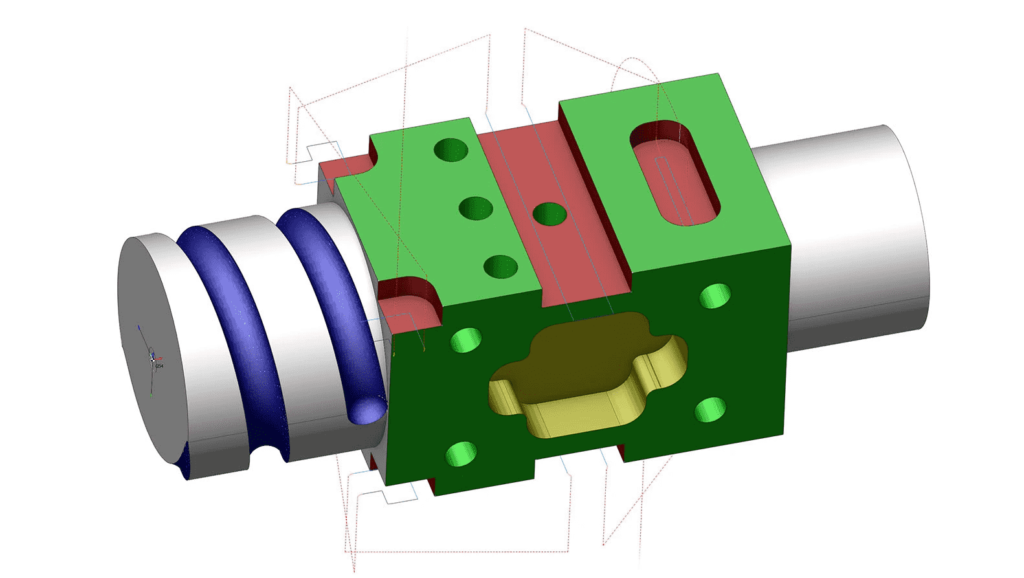 Remachining removes material that a previous tool or operation could not remove. In SprutCAM, areas with remaining material are automatically detected.
Set of strategies for 4 axes
Special strategies for rotary machining.
All 3-axis strategies are suitable for rotary machining
All 3-axis operations in SprutCAM are suitable for machines with a 4th axis.