SprutCAM is CAD/CAM software with a streamlined workflow and comprehensive functionality. Compatible with any CNC machine: 3/4 and 5 axis milling machine, Lathe, Turning center, Swiss Lathe, Multitasking, EDM. The tool path calculation is performed taking into account the complete machine kinematics and limitations, including collision avoidance and control of axis limits.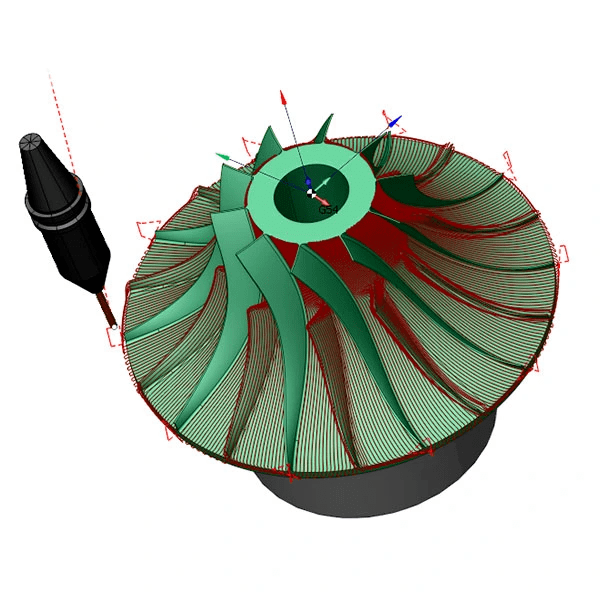 Indexed milling (3 + 2) and 5 simultaneous axes: for turbines, blades, portals.
Tool Central Point Management (TCPM)
5-axis programming workflow
SprutCAM always keeps the part up to date within the sequence of operations to optimize the strategy and avoid empty cuts.
Every subsequent operation detects the part in the state it was left in by the previous operation.
Collision control during toolpath calculation
SprutCAM takes the actual kinematic limitations of the machine into account for the initial toolpath calculation. There is no need for post-processing and separate simulation for collision control and axis limits.
Strategies for toolpath control
Strategies for tool axis control
SprutCAM has a very broad set of strategies, enough to solve any 5-axis machining task.